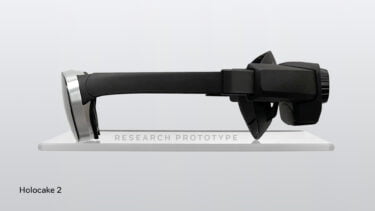 Image: Meta
Virtual Reality is getting more expensive again. That could slow down the development of the technology, but don't despair.
The Meta Quest 2 costs since this week hundred euros more. 450 instead of 350 Euro: That makes a difference for end consumers, especially in economically uncertain times.
The spontaneous price increase surprised many and will most likely affect sales. The question is how strong. The Meta Quest 2 contributed to the growth of the VR market like no other headset. If demand falls sharply, the consequences will be felt throughout the industry.
The Times of cheap virtual reality are over
. Upcoming headsets like the Playstation VR 2 and Pico 4 are likely to follow the trend. Also because they introduce new technology, they should not be cheap. Not to mention the Quest Pro and the Apple headset. Meta buckles
The aggressive pricing of Meta Quest 2 was only possible because Meta makes good money on the advertising market. Now that this is weakening, at least temporarily, Meta is forced to reduce the subsidies. The price dumping has nevertheless achieved its purpose: Meta controls the VR market almost completely.
The price increase is a First compromise by Meta to the high investments
. Otherwise, the company has always signaled that it wants to advance virtual reality – no matter what the cost.
The news should send shock waves sent to VR Studios. Does the giant stagger after all? One or the other studio that bets its future on VR may have asked itself that.
Cancellation online at any time

away 2,64 €

/ month

The end of the low price period, I argued, was nevertheless inevitable. Virtual Reality has to stand on its own two feet from a certain point. This moment is getting closer and with it the question of whether end users are willing to bear a higher proportion of the costs for research and development.

Evolution of technology

For other electronic devices such as the television , computers and smartphones this was the case. Demand determines how quickly a technology develops and iterations follow. Virtual Reality will have to follow the same path, without rock-bottom prices that paint a distorted picture of demand. .

Technology must assert itself and retain customers, regardless of their technical maturity

. Virtual Reality is still in its infancy, right! But the industry can no longer use that as an excuse for a lack of mainstream interest. TVs, computers and smartphones: they caught on, although initially they were primitive and compared to today.

Required Does virtual reality really need fundamental improvements to gain wider acceptance? The next few years will paint a clearer picture. Don't expect rapid breakthroughs. Technological quantum leaps are rare and, based on past developments, will happen once or maybe twice in a decade. There is no abbreviation.

Order Meta Quest 2 from Germany

Meta Quest 2 will not be sold in Germany for the time being. It is not known how long this ban will last.

At Amazon France you can buy the Meta Quest 2 as normal. Tip: Right click on the webpage and select "Translate".

Meta Quest – 80 GB | Oculus Quest – 211 UK

Note: You can order from Amazon France via your German account. The VR glasses support German language in the menus. A regional lock by Facebook is currently not active – Quest 2 is functioning normally. Amazon France delivers within a few days, some of the devices are even shipped from warehouses in Germany.
6822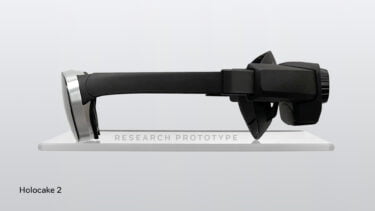 Note: Links to online shops in articles can be so-called affiliate links. If you buy via this link, MIXED.de will receive a commission from the seller. The price does not change for you.