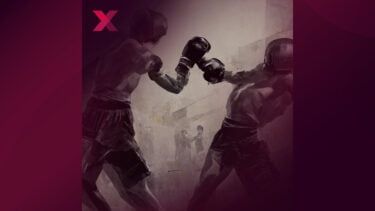 Image: Midjourney / Christina Steiner / MIXED
In the MIXEDCAST #310 is about the first practical experiences with DALL-E 2 and Midjourney as well as HTCs Vive Focus 3 in a B2B context.
Max got one of the coveted beta spots for DALL-E 2. He describes his previous experiences with the system, the differences to Midjourney and the art of prompt engineering, which will decide on the successful handling of AI systems in the future.
Ben tested HTC's standalone VR glasses Vive Focus 3, which are often used in the B2B sector and may have advantages over Pico and Meta when it comes to data protection.
Contents: 00: : 03 Sponsor
: 02: 08 Greeting
: 01: 38 DALL-E 2 vs. Midjourney
00: 10: 32 Prompt Engineering


: 32: 56 Vive Focus 3 experiences by Ben


01: 02: 45 Moderation


2022Cancellation online at any time 2022

starting at 2,94 € / Month
The MIXED.de podcast is available at
YouTube,2022

Soundcloud,2022

Spotify,2022
iTunes,1778
in the Google Podcast app
or as RSS feed.

Please support our work

with an ad-free subscription that gives you access to our complete archive with more than 9.500 Articles,

a purchase via our Amazon link (at no extra charge for You),
with an ad blocker disabled
or a positive rating / a subscription / a thumb high on iTunes, Spotify and Co.
Note: Links to online shops in articles can be so-called affiliate links. If you buy via this link, MIXED.de will receive a commission from the seller. The price does not change for you.